MY PERSONAL LIFE
I'm a degree in physical education, a personal trainer, teacher and dance lover. The most important thing for me at this time is to achieve my projects and goals. I am business woman and I am not here to buy bags and shoes, I am here to build my own empires, if you want to contribute to my goals you can do it and enjoy at the same time, you will be welcome to my room.
IN HOUSE
When I am broadcasting at home it is because I am taking care of my son. In this place I can please you in everything a couple can do, enjoy my tip menu. Support my adventures on the street and my broadcasts from home, feel comfortable next to me.
REMEMBER
Sex is the meeting of two souls, do not confuse my work on the web with my personal life, I can not always be online therefore enjoy my time while I am broadcasting.
MY JOB
I`m here to work and achieve my personal projects, I am not here to find a boyfriend or a date with you. Come into my room to have fun and pleasure, do not expect a free show or ask me for something without tokens. Your tokens will be for the construction of my goals and projects, if you are rude or want me to do something without tokens I will ignore or block you. If you can't help don't disturb my living room, just enjoy.
ABOUT MY TRANSMISSION
I enjoy fetish sex, I like exhibitionism in public places. I am a woman and not a cheap whore just because I enjoy adrenaline and pleasure in unusual places. In my country exhibitionism is prohibited, do not put my life at risk, I have limits, the people around me are not used to or forced to see this type of show. REMEMBER MY ENGLISH IS SO BAD, KEEP CALM
MY ROOM
I hope that my smile and my presence can brighten the day of many, remember that here you can be very happy.
Videos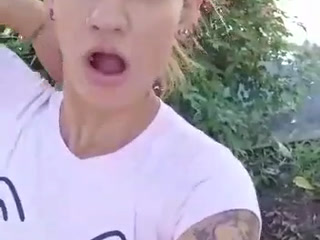 00:35