FANCLUB ON!!! GO THERE WILL FIND SOME GIFT
Per i miei cavalieri!!
La mia auto!!!
Ciao miei cari !!! per il mio compleanno, voglio la mia macchina, se non sarà possibile, ma l'auto è il mio sogno e spero che si avveri ... Il mio compleanno è il 5 giugno ... Grazie per il vostro supporto! con tanto amore Jasmine !!! Hello lovers !!! for my birthday, I want my own car, if it will not be possible, but the car is my dream and I hope it comes true ... My birthday is on June 5 ... Thanks for the support! with much love Jasmine!!!
Il mio sogno!!
Ciao miei cari !!! Vorrei avere la mia casa, lo sogno da molto tempo e questo sogno può essere realizzato solo grazie a voi carissimi ... Grazie per qualsiasi aiuto o supporto contribuirete al mio sogno ... !! con tanto affetto anche a te Jasmine !! Hello my dears !!! I would like to have my own house, I have been dreaming about this for a long time and this dream can come true only thanks to you dear ones ... Thank you for any help or support you will contribute to my dream ... !! with much love to you Jasmine !!
WhatsApp!!!
1111Tokens
Snapchat4life!!!
555Tokens!!!
About me!!!
Heeeey,wellcum to my room❤️ I'm Jasmine and happy see you here . I hope you enjoy with me. A little about me: •27 years •I'm from Italy ???????? ,Napoli... I was born in Saudi Arabia ???????? and I moved to Romania ???????? 24 years ago. •I'm a full of life person who to joke and to laugh. If you can make me laugh you will take a special place in my heart. •My body is in great shape cause I like sports and healthy food ,but also I like corona beer,wine and Pringle's❤️❤️ •I love meeting smart peoples ,I want to learn new things. I love kind and open peoples who wanna see not only my tits but also me as a person. I'm a real here without any mask. •I love a good conversation. My English not very good but I will know English better than you;))) •I love to be satisfied and to satisfy as well. I can be sexy ,passionate , romantic,naughty and sooooooo bad girl if you hurt me. •I look forward to get to know you to have fun and a lot of pleasure. ●If want know more about me , come in my room and ask me!
Only for Fan Club subscribers
Videos
Only for Fan Club subscribers
03:09
Fuck hard pussy in shower!
Only for Fan Club subscribers
00:44
Only for Fan Club subscribers
00:25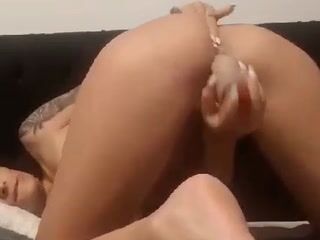 01:23