____❤️W❤️E❤️L❤️C❤️O❤️M❤️E❤️____
P.S: I'm sorry, but i showing my pleasure on my face in ticket show, group show, private when i really horny and losing control lol Or If I feel comfortable with many friends in my room. Use tip menu to please me right ❤️ BE NICE AND ENJOY MY HOT TICKET SHOW IN THE SHOWER, THE KITCHEN, WITH FUCKMASHINE OR ...
About Me
Hello. My name is ... Aina (nickname). I'm a single woman from Russia. 37 years old. I was great performer of hot show a litle more than 1 year. I'm tired. I did it to achieve my goal of ...peace of mind for the future. I want to be a loved and loving woman for a real man who knows exactly what he wants. If You like me, let me feel your love and steal me from here forever. I only want to belong to one man. Where are you?
About how much I appreciate Your Support❤️
I started my journey on this site two years ago. And from the first months I was successful for two years. My break after foot surgery did not prevent me from staying in the ranks of top models. I thank each of you for everything you have done for me and with me. Especially Johnny, Joe, Wolfie.❤️Thanks to you, a lot has changed in my life. I met really amazing people and not only. You have taught me a lot… I've never had anal sex before this job LOL Both literally and figuratively. With you, I have become wiser, stronger and even more feminine. This year I plan to complete my journey here. I hope that I will meet truly true love. In the meantime, let's continue to have fun and have fun and make 2022 year even better❤️
Thank You !!!
Joooe - My most faithful knight, understanding friend and cheerful interlocutor. Thank you for always being with me from the first days...
Top questions
Your real name? - Only for my true lovers/friends and knights Your Ethnic origin ? - Mixed: korean+russian+german How old are you? - 37 yo Will you marry me? - How much money you have? :D Do you squirt? - Yes, if I'm very excited/horny Do you PM? - Only for my Knights and true friends. Or if I have mood for this Do you private? - From some time I don't do a private show If someone shows his really desire for being with me private, than maybe I will. What do you do in private? - Private is for that man who wants to know me better. Do you like anal? - Only if I feel special with man Do you have a boyfriend? - No, I don't. Do you smoke? - No, I don't. Do you moan my name? - Use tip menu Do you role play? - No, I'm not an actress.My English not good for it. Do you accept requests? - Yes, only from my tip menu. Do you use toys in your shows? - Yes, I do use toys. Can you moan louder? - Yes, I can. Just make me cum hard.
The most important man is the one that makes you laugh
A lot of guys think I'm tough and very straightforward. Yes, I am from Russia and yes I am straightforward. But it's better than seeing a smiling girl for your money. And then she blocks you because you don't support her anymore. Or she smiles at you and has a knife behind her back. I hope You understand the aligory. I'm asian. I just was born in Russia. And I love to please and surprise the man who treat me right. Yes, I am from Russia and we suffer no less than Ukrainian models. I'm not complaining. I just want to say that I get hit from all sides - in that I am asian from Russians and in that I am from Russia from most guys from Europe and America. The site has restricted Russian models in almost everything. (some guys are happy now - i'm happy for you too) Up to the point that the site removed me from the category of asian. Thanks so much to the smart and knowledgeable guys who won't stop supporting me and understand that models are not to blame for this war
Join my fan club to know about me more and enjoy pics and video❤️
❤️ Snapchat + free pics if I have mood ❤️ Pm unlimited ❤️ Pics and videos for free ❤️ Special place and privilege in my room ❤️ Only Prince can spy me when I'm in prvt
Only for Fan Club subscribers

Only for Fan Club subscribers

Only for Registered Users

Only for Fan Club subscribers

Only for Fan Club subscribers
Videos
Only for Fan Club subscribers
00:40
Only for Fan Club subscribers
00:31
Strong shoulders to hug you stronger lol
Only for Fan Club subscribers
00:38
Only for Fan Club subscribers
00:15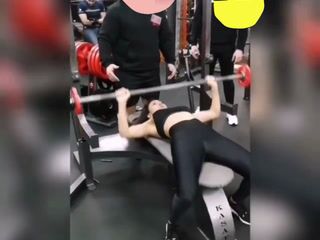 00:58
Only for Fan Club subscribers
00:19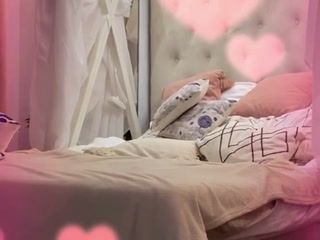 00:04
Only for Fan Club subscribers
00:10
Only for Fan Club subscribers
00:38
A little more about my pussy
Only for Fan Club subscribers
02:06
Tease with dildo without sound
Only for Fan Club subscribers
09:41