My Rule
- I don't show my face on any show. - Don't ask me to do anything for free (free cheese can only be on mousetrap) - I don't do anything that Stripchat forbids. - In public, I only follow the "available menu" (tips menu), if you wants special, go private. -Please respect 'Prince' (My King) and my fans and my Friend. -All rude words and requests for no tips will "disappear" immediately. Treat me the way you want me to treat you, you'll be "surprised" at what you can get.
My Knight
Frist Be yourself, -Your happiness is my happiness. -The one who holds an important drawer in the journey to conquer the challenge is here with me. -Strong people always, protect, care, care and "listen to you cry". -You are my sunshine -The one who always smiles at me even though I'm nagging, angry and always angry. -You understand me like your own breath. -You know my prince you're all I have - best friend-best friend-father-lover-lover - You can create our own 'rules of the game' here with me -You can "discolor" the people who disrespect us here. -The person who knows the most about me is here. -Written unlimited in pulic -Always have a different "badge" (see who you are ehhehe) -Always be the first to receive your new photos. -The first person I text when I work. -Always be given priority to tar the first message. -Weekly and monthly gifts, special birthdays.
My Big Dream
-Top 100 molde -Frist vietnamese girl in "Hall of Fame" -Single 100.000tks -Have 500.000 Follow -Buy a frisrt Motorbike :69.696tks -New Computer :36.363tks -FanClup: 100 people -One time Top 1 in Hour : 39.396tks -A Coffee Shop -Travel 5 country -Have 4 Knight "quality"
Working Time
I only quit work when: - To visit my beloved mother - There is an extremely important test - Menstrual period and unable to work - Power-off - When you give me a day off, tips 6399tks for it I can promise that I am a really serious and hard working girl. NO vacation time to have fun until you enter the website's "Hall Of Fame". Let's make a difference together. Vietnamese : Em chỉ nghỉ làm khi : - Về thăm người mẹ yêu quý của em - Có một bài kiểm tra cực kỳ quan trọng - Có kinh nguyệt và không thể làm việc - Mất điện - Khi anh cho em nghỉ ngơi một ngày tips 6399tks cho nó Em có thể cam kết rằng em là một cô gái làm việc chăm chỉ và thật sự nghiêm túc. KHÔNG có thời gian cho các kỳ nghỉ để vui chơi cho đến khi em vào " Hall Of Fame" của trang web. Hãy cùng nhau tạo nên sự khác biệt ở đây nhé.
Dành cho các mem Việt Nam
-Nếu a thật sự thích e hãy tham gia "FanClup" -Nếu a muốn n.tin riêng cho e hãy tips cho em 33tks - Hãy kiểm tra "Tips Menu" nếu a muốn "thưởng thức" những bữa tiệc của em -E thích những "quý ông hành động" hơn quý ông "sến " -E xinh đẹp, hấp dẫn,sexy.. nhưng a ơi e rất "yếu đuối" - Người hãy là chỗ "dựa" cho e nhé. -Đừng nghĩ những người hào phóng ở đây là ngu ngốc- nếu a nghĩ như vậy thì e cũng biết "đẳng cấp " của a ở đâu. -E không cần một căn phòng quá đông nhưng toàn "rác". "Chất lượng" tạo nên sự khác biệt. -Làm ơn hãy nói "xin chào" . A làm gì đầu tiên khi đến nhà người khác? -Khuôn mặt của e là một "bí ẩn " .Nếu a muốn khám phá nó hãy 'Chân Thành' (không phải chân "giữa" nhá) -Đừng yêu cầu bất kỳ điều gì miễn phí ạ. E không được sinh ra từ ngày " hôm qua " -Nếu a hỏi e tại sao lại làm việc ở đây thì a có thể nghĩ đến lý do vì sao a đến đây không? - Điều gì sẽ xẩy ra nếu n.yêu của a luôn nhắc về n.yêu cũ? Bây giờ a biết cảm giác của e khi a nhắc về một bạn khác ở đây chứ?
Privileges For Fanclub ( Đặc quyền cho Người Hâm Mộ)
-Always priority texting in public -Get two new photos every week -Priority private messaging. -Discounts in private programs -Gifted Gmail: "What I want to say" -Get free spy (with the highest level - Prince)..... Vietnamese: -Luôn được ưu tiên nhắn tin trong công cộng -Nhận được hai ảnh mới mỗi tuần -Ưu tiên nhắn tin riêng. -Giảm giá trong các chương trình cam2cam -Được tặng Gmail:" Điều anh muốn nói" -Được spy miễn phí ( với mức cao nhất - Prince)..... Nếu Anh thích bé thì ủng hộ cho "bé Xoài " nha cám ơn anh nhiều lắm lun.
About Your Princess
Hello my gentlemen. Thanks for your interest and time to read a little about the sexiest woman you'll ever know. People can call me "Ha Anh". I'm a weak girl (so I really need "someone else's" arms); I'm beautiful, sexy, attractive with three hot rings as you have seen, but not because of that, my brain is just for "decoration" . I like to hear everything about you the person I care about, I pay attention to you the person I like.To win your heart is probably the biggest "asset" you have......... ............. A "little girl" who is always herself and is on fire. Is there a prince here? Make me your little princess - my HONOR.
Only for Fan Club subscribers

Only for Fan Club subscribers

Only for Fan Club subscribers

Only for Fan Club subscribers

Only for Fan Club subscribers

Only for Fan Club subscribers

Only for Fan Club subscribers
Videos
Only for Fan Club subscribers
02:21
Full Naked and Fuck Dildo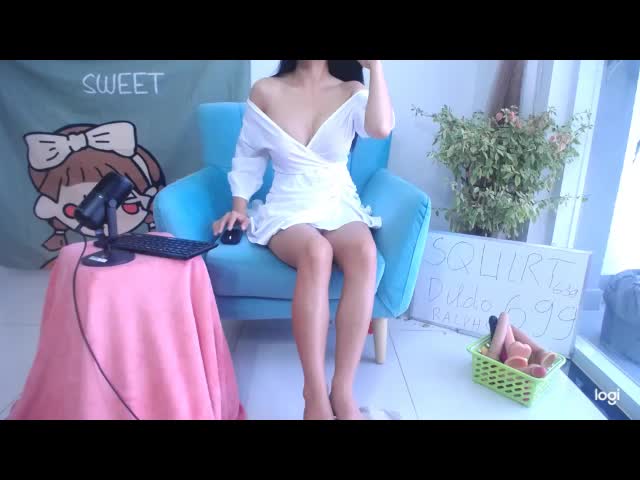 18:52