Rojo pasión
Colombian :))
Your Bunny
Guys i love being with you!!
New look
Instagram Dei.dara98
❤️❤️❤️A little about me!!❤️❤️❤️
❤️❤️ Hi guys, my name is Deidara. I live in the beautiful country of Colombia, I am a 20 years old, girl with desire to explore my body and please you in all shows. Everyone is welcome. ❤️❤️ My hobbies: ❤️ I like to read a lot and my favourite sport is soccer. These two things have a special value for me (: ❤️ My favorite food: Mexican food. ❤️ My favorite drinks: Tequila ❤️PROHIBITED❤️ >>>> ❤️ Forbidden to offer money for real meetings, forbidden to offer money for private shows. ❤️ MY RULES.❤️ ❤️ THERE ARE NO ORDERS WITHOUT TIP OR BEFORE MOTIVATION. ❤️ PLEASE DO NOT BE OFFENSIVE. ❤️ Do not offer money or payments that are not tokens. ❤️PLEASE DO NOT OFFER ANY TYPE OF REAL MEETING. >>>>>>>> ❤️ MY SCHEDULE IS FROM 9PM TO 5 AM COLOMBIAN HOUR. ❤️ ❤️ I LOVE YOU GUYS!!❤️
Trying my new lingerie ;)
Deidara98 Sexi red!!!!!
My Ass
My hair is long and beautiful!!!
Me amo
Amaya_Dei.dara98 Colombian 09:30pm-04:30 am
I WOULD LOVE TO SPEND TIME WITH YOU GUYS ❤️
❤️ Hi guys, my name is Deidara, please dont be afraid to say hello ❤️
ALWAYS THINKING ON WHAT SHOW DO FOR YOU ❤️
Hope you can get my whatsapp. It is on sale for 699 tokens. I would love to know you more.
Only for Fan Club subscribers
Videos
Only for Fan Club subscribers
04:13
[27 Apr 23:32] Private Show
Only for Fan Club subscribers
23:15
[25 Apr 01:17] Private Show
00:06
Only for Fan Club subscribers
15:07
[10 Apr 04:02] Private Show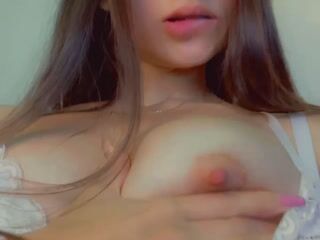 00:16
Only for Fan Club subscribers
11:46
Only for Fan Club subscribers
06:33
Only for Fan Club subscribers
28:40