Lush vibes
What do I love? Good question....
I love rainy days, I love dogs and the sound goats make, I love the smell of a new car, I love the sound celery makes when I am taking a bite, I love a good cologne on a man and wearing them, yes I love wearing mens perfum ( I use Creed Millesime Imperial Its unisex i think). I love a generous man who has a great sense of humor, who I can have long conversations with, who can open my mind and stimulate my senses to new things I didn't know. And finally I love feeling appreciated and loved.
Hello if you've never been here, Hello again if you have
Hello, if you've never been in my room my name is Stephanie. If you've already been here, allow me to reintroduce myself. I am a 21 year old young lady full of life and ambition. Who comes here every day to meet her goals cause she never gives up on her dreams. yes. If there is one thing that defines me it is one word. PERSISTANCE. I come here and give my best and hope that if you've taken the time to read this you will also give me your best
Words cannot describe
Thank you for being my King and a true hero so many times. I have no words. I can't help but smile everytime I look at this :)
One of our inside jokes ;)
Create a life that you love
I want to make my dreams come true, who doesn't? Be able to provide more for my family, have a home, travel the world, meet people from other cultures, taste different gastronomies, be able to start my own fashion line. Everything you contribute goes to this goal. Can you in any way feel related and put yourself in my shoes when I say that I am on the pursuit of a better life for me and my loved ones?
Things about me
When you first look in my room you will notice two things First. I am in a good mood and second I have deep house music playing almost 100% of the time, haha! I am an easy going woman I like talking, laughing and enjoying the time I spend on here. Sometimes there is no need to complicate things with fake attitudes, sometimes its just best to be yourself some will like you, some will not and that is totally fine.
Let yourself be Free, you deserve it
There is a moment in every ambitious and hard working mans life where all he desires is to forget about daily obligations and just let himself be seduced and loose control. If you find yourself in this situation think about an orgasm what makes it so fucking amazing? To finally release so much tension. So sit back and let your body be captivated. Life is not so much fun when you are always in control. Sometimes you just have to let someone take the steering wheel.
A little bit more about me.....
Some have told me I am a woman full of contradictions. One day you may come into my room and run across a sweet, innocent looking girl, and next time you see me you will meet a naughty, wild lady who embraces her bad side. Either way don't be afraid to tap into the other side. Both sides are deeply seductive. Another one of my contradictions is that you will see that I am very nice and sensitive, but I am not a girl you can walk all over, I have character and if you disrespect me I will not take it and I will make sure you stay in Ban Nation:) This is not a place to take out your inner frustrations and resentment this is a place where if you have a bad day I will try to make it better, by talking or by simply looking at you through the camera with the sweetest smile you'e ever seen and remind you and every one, life is short focus on the positive, give the best you can, and remember after a hurricane is over there will always be a rainbow.
My Rules
Don't be rude or end up in ban Island Say hi No requests for free, this is not fair to my spenders. Keep dirty talk in tip notes Want to have my special attention, tip. Don't ask me for my private info. Don't try to direct my show. Send me a Friend Request so we can be closer Follow my Instagram @Stephanielimax Follow my Twitter @Stephanielimax
Only for Fan Club subscribers

Only for Fan Club subscribers

Only for Fan Club subscribers

Only for Fan Club subscribers

Only for Fan Club subscribers

Only for Fan Club subscribers
Videos
Only for Fan Club subscribers
04:45
Watch me exfoliate my skin in hot shower
Only for Fan Club subscribers
03:01
Watch me touch myself and orgasm OUTDOORS!!
Only for Fan Club subscribers
12:10
[7 Jan 23:24] Private Show
Only for Fan Club subscribers
00:15
Flashing boobie outside in a bikini
Only for Fan Club subscribers
15:11
[8 Dec 00:29] Private Show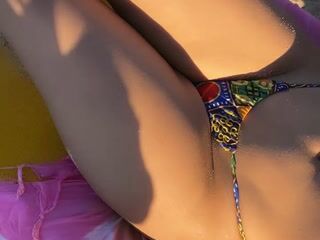 00:08
Only for Fan Club subscribers
01:48
[25 Nov 22:44] Private Show
00:04
Only for Fan Club subscribers
00:13
00:06
Only for Fan Club subscribers
02:26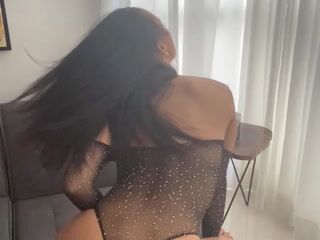 02:18
Imagine it's just you only you here with me ;)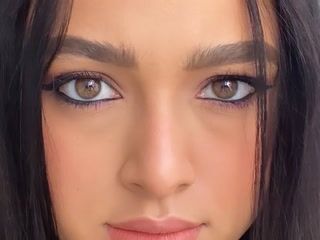 00:10
Look deep into my eyes, what do you see?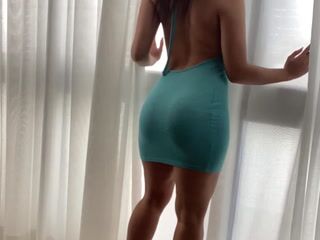 01:05
Slow tease, lay back and watch...;)